Marriage Counseling San Diego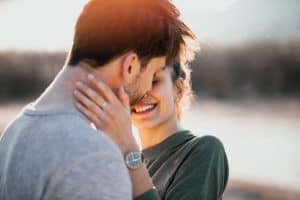 Most people assume that couples therapy and marriage counseling are the same things, but this simply isn't true. It's confusing because some therapists use the terms interchangeably due to their overlapping goals for relationships.
Understanding Couples Therapy Vs. Marriage Counseling
In most cases, marriage counseling deals with past events less than present events. Therapists will show you how to develop rational solutions on your own and provide guidance. While couples therapy is similar, it deals with problems that have a history that create unhealthy relationship patterns.
Depending on the type of therapy being dispersed, your therapist may seek the reasons behind the emotions that create these patterns. As long as you choose a therapist who knows what they are doing, they should be able to help you change how you and your partner relate to each other, as well as assist you in communicating and dealing with conflict in a healthier way.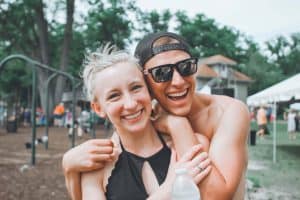 The Goals of Marriage and Couples Counseling in San Diego
Like any kind of counseling or therapy, the goal is usually to help a person overcome or manage psychological or emotional hindrances. The goals of marriage counseling and couples therapy can be the same. Many couples try to change their responses to the other's behavior, reduce conflicts, and change behaviors while finding practical and realistic solutions that empower them as a couple to have the best marriage.
How Long I Should Expect Marriage and Couples Counseling Near Me to Last
Neither marriage counseling nor couples therapy has a real set timeline. The number of sessions necessary to heal your relationship depends mostly upon you. Some couples need more professional assistance than others. However, just because you're in counseling for a longer period of time doesn't mean that your relationship has more issues. It just means that you may need more time to get past roadblocks such as intimacy, communication, etc.
So, Does Couples Counseling Work?
Couples therapy and marriage counseling success depends greatly on the individual couple and their issues. Many couples find great success according to statistics. The American Association for Marriage and Family Therapy found that 98.1 percent of surveyed clients had good or excellent service and 97.1 percent claimed they received the help they needed. More than 80 percent also claimed that couples therapy positively impacted their relationship.
Choosing a Therapist for Couples Counseling in San Diego
If you're looking for a therapist that can provide you with the couples therapy or marriage counseling techniques you need to get your relationship back on the right track, your search is over. Seeking Therapy Counseling Services, serving Chula Vista, California, and greater San Diego County employs the best professionals ready to tackle your relationship and marital issues. Call us today at 619-646-8283 or contact us online to speak to a Licensed Marriage and Family Therapist (LMFT). Feel free to ask us any questions you might have before setting up your first appointment.
Request Free 10 min Phone Consultation