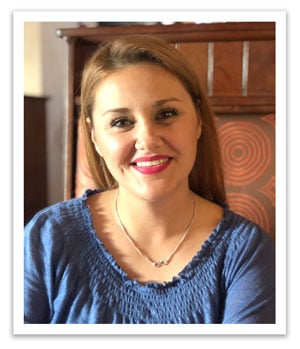 Hi, I am Michelle Landeros, a Licensed Marriage Family Therapist (LMFT) lic#:115130 . I graduated from Bradman University with a Masters in Psychology emphasized in Marriage Family Therapy. I have 10 years of clinical experience across a variety of settings including outpatient specialty clinic, public school systems, a large non-profit organization, and private practice. Throughout my family counseling career, I have provided services to adults, family, children, adolescents, couples, and parental consultations.
I work with clients in therapy that need that extra support. Let's be real; we all carry so much with us – pain, joy, trauma, sadness, anxiety, and a wealth of wisdom and memories. Feeling powerless, and on your own is a terrifying feeling! Counseling is a chance to talk about you, your life, your wants, needs, feelings, and relationship. A space given to be heard, seen and understood. I want to work with you to regain power in your own life. I will meet you where you are and provide a safe, confidential environment.
Counseling that is offered to children and adolescents looks quite different than therapy for adults. I use components of play and active-art making as a way to freely express their internal emotional experiences. Children and teens often respond positively to the practical approaches that I offer. Family counseling can be very effective, making positive changes that will deeply impact your relationship with your child, reduce the level of stress and overcome challenges in their social and emotional development.
ADHD/ADD counseling is offered to adults and children. A step-by-step plan is developed to target the specific core impairments of ADHD/ADD. Assisting clients with ADHD/ADD to stay focused on their goals, face obstacles, time management, organization and build self-esteem. Through the practical interventions, advance technology, behavioral shaping and focus assessments, you may gain clarity and function more effectively.
Are you at the point that you don't see a way out, emotionally overwhelmed, stuck, or hide your pain but most of all your feelings?
Seeking your own therapy may be a difficult decision but maybe the bravest thing you have ever done for yourself to regain your freedom. Don't allow your struggles to become your identity.
I am a bilingual Licensed Marriage and Family Therapist and provide a supportive environment that allows you to talk openly with someone who's objective, compassionate, neutral, and nonjudgmental. Give yourself the opportunity to work and change the thoughts and behavior patterns that are keeping you from feeling your best.
I offer a wide variety of services such as; individual, family, couples, teens and children. I am able to offer low-cost counseling with daytime, evening, and weekend availability.
"Healing is not an overnight process, it is a daily cleansing of pain, and it is a daily healing of your life" (Leon Brown)
Request Free 10 min Phone Consultation