Are you Looking for Family Counseling Services?
Family counseling is a type of psychotherapy aimed at reducing conflict and distress between family members by improving systems of interaction. While family therapy works best with all family members present who are affected by the issue, it's not always necessary or even possible. Family counseling is different from individual therapy in its framework or perspective, seeing problems as systems or patterns that need adjusting, rather than seeing people as the problem. This is why it is often called a "strengths-based treatment."
Modern family therapists define "family" as someone who plays a supportive role in one's life, not necessarily someone in the same household or blood relation. A good relationship with family leads to better mental health, no matter how many members may participate in counseling. It can be a great way to help family members adjust to a loved one struggling with a mental health diagnosis, medical issue, or addiction, and can also reduce conflict and improve communication.
Why Do People Choose Child and Family Counseling in San Diego?
Other reasons why a family might seek counseling are: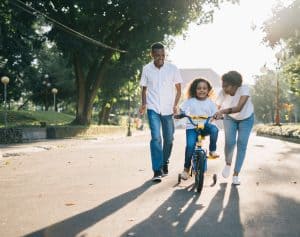 Parental conflict
Divorce
Domestic violence
Adding a new family member to the home (i.e. grandparent, foster child, adopted child, or a new baby)
Traumatic or unexpected loss of a family member
A major change or trauma that impacts the whole household (i.e. a family member going to prison, a natural disaster, or moving to a new home)
When a child is having problems with an eating disorder, substance abuse, or school
Is All Family Life Counseling the Same?
Family and child counseling are very specialized skills. You should always seek a therapist with training and credentials. All Marriage Family Therapists (MFT) are required to train in family therapy, but while many Licensed Clinical Social Workers (LCSW) have family counseling training, some do not.
There are many types of family therapy. You'll want to work with your therapist to decide what works best for you. The most common are:
Strategic
Systemic
Structural
Bowenian
Ask your therapist for specifics.
What Are the Positive Outcomes From Family Counseling Near Me? 
Family counseling helps on a lot of different levels. Some examples are:
Reducing family conflict
Building understanding and empathy
Promoting problem-solving by understanding family dynamics and patterns
Fostering communication and cohesion amongst family members
Developing and maintaining healthy boundaries
How Long Will Family Counseling Take and How Much Will It Cost Me?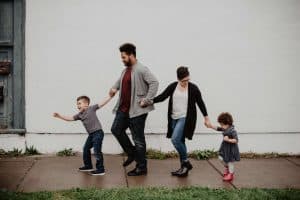 While the duration of family therapy sessions is based on the type of therapy and the specific situation, you can expect an average of 5-20 sessions. Most therapists will not charge you extra for a family session despite there being more people involved, but you should know that it's unlikely to be covered by your insurance unless one of your family members has a mental health diagnosis.
If you feel like your family dynamic could use some help, contact Seeking Therapy Counseling Services. Our therapists will help you gain a better understanding of each other so you can move forward and resolve any familial obstacles or adjust to difficult situations. Call us today at 619-646-8283 or contact us online to ask questions or set up an appointment.
Request Free 10 min Phone Consultation