What is online therapy and is online counseling an option for me?
Online therapy takes place between a Licensed Marriage Family Therapist or in short, a psychotherapist, and client online rather than in-person at an office. The therapeutic work is the same but you can have sessions from the convenience of your location instead of meeting in person at our office.
How does online therapy work?
All you need is a laptop or tablet or PC with audio and video. Most modern laptops such as Apple MacBooks, or Apple iPads, have this built-in. So there is no hardware or software for you to purchase. We use a HIPAA secure video software and before your session your online therapist will send you a Pre-Intake and Preparation for Clients document and on how to join the session. Before your therapy session, it is important that you identify a private room that is equipped with internet access and a computer with a webcam.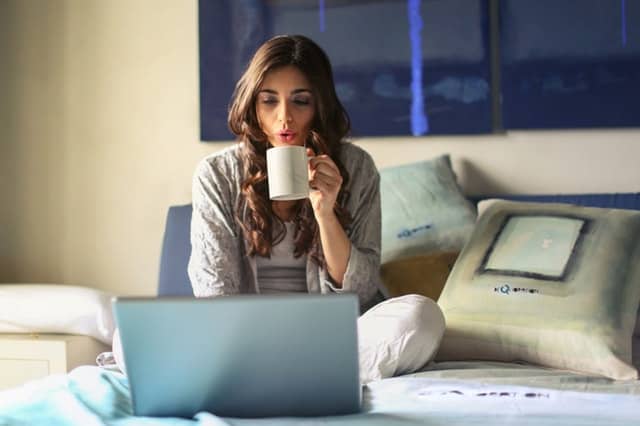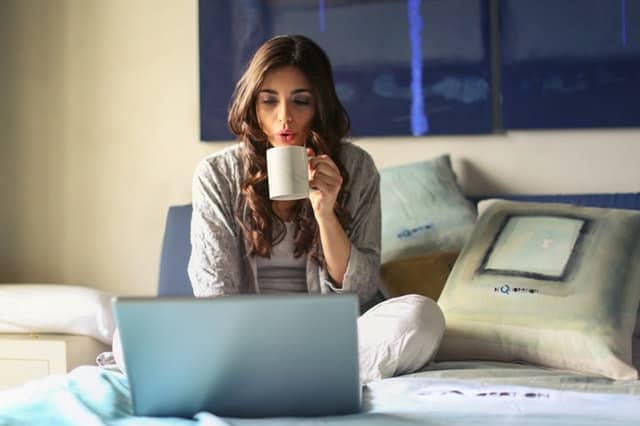 We have to admit, nothing beats a face-to-face therapy session, but the convenience and availability of professional online therapy is here right now. Seeking Therapy Counseling Services has offered online therapy and has been astounded at the results clients have achieved. You will soon be a true believer in the benefits of online counseling. Now, positive changes in your life and relationships are at your finger-tips form the comfort of your home!
Therapy online saves time!
Online therapy will save you time. You don't have to worry about whether there is traffic or not, if you will be late for your session, or if you will miss time working with your therapist. Instead, you can logon to our secure video platform on your phone, computer, or tablet, and have a counseling session where you are comfortable. You can see an online therapist in your home, office, or anywhere you feel comfortable! Therapy appointments can fit into your busy day because you only need a few minutes to log in to your computer. No more commutes to an office or waiting in a waiting room.
Does online therapy work?
Perhaps you are pondering, "Online counseling sounds pretty modern but, does it actually work?" Maybe you've never considered online therapy before. It makes sense that you would want to do your research before starting online counseling. But, online therapy works! Research has shown that online therapy can be just as effective in treating many mental health concerns as in-person counseling. Through video chat technology, you can form a connection with your online therapist.
Do you offer other forms of online counseling besides video sessions?
We highly recommend online psychotherapy video calls because non-verbal expressions, like facial cues, can be very important in helping your online therapist relate to you and be attuned to your needs. Additionally, the sessions feel more personal when you can see your online therapist's face.
However for some people, whether it's for variety of reasons or personal comfort, prefer other types of online therapy. This could include psychotherapy over the phone. If you are interested in these options please let your potential therapist know during your consultation and a customized plan can be created to meet your needs.
Do you offer a free consultation for online counseling?
Yes, we do. When you contact us about online therapy we will help you to determine if online counseling is the right choice for you. Then you can have a free 15-minute video consult to see if we're a good fit and to see if online therapy meets your goals. Call (619)646-8283 to setup your free consultation.
Benefits of Online Therapy or Online Counseling
Online psychotherapy shortens the time between appointment setting and receiving service.
Same-day appointments available
Convenience of your schedule
Flexible location: from the comfort of your home or anywhere else you feel safe and secure
Save travel-time and expenses
Private, safe and secure facilitated through Zoom technology
We are a Private Pay Practice
We accept all major credit cards securely online via Ivy Pay Credit Card Processing: Credit card processing made just for therapists and designed to be HIPAA-secure. Mainly we are a private pay practice, this means that we accept direct payments online via Ivy Pay
Does insurance cover online therapy?
Each individual insurance policy is unique and the field of Telehealth is still evolving, so this is a challenging question to answer. Insurance does not cover phone sessions, but it might cover video appointments, depending on your policy. If your insurer states that they will cover/reimburse you for online therapy, it is beneficial to get this authorization in writing. Still, coverage/reimbursement is not guaranteed until a claim is submitted and an explanation of benefits (EOB) is received. At at this time we do not accept any insurance.
Request Free 10 min Phone Consultation