Parent Coaching Services
Parent coaching has emerged as a way for parents to gain support for a slew of parenting issues. While psychotherapists are trained to treat diagnosed mental health conditions, coaches have a closer similarity to consultants. They provide support, ideas, and tools without treating underlying conditions such as depression or ADHD.
How Do You Know If You Need Private Parenting or Co-Parenting Coaching?
Parental consultations can assist with a variety of issues. Some of the services offered by parenting coaches are: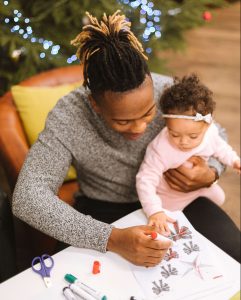 Addressing behavior problems like defiance, sibling rivalry, and aggression.
Managing stress levels
Discovering research-based best practices when it comes to exercise, electronics, and homework
Supporting your child's social, emotional, and physical development through activities
Helping you parent during a crisis such as a death in the family or divorce
Answering questions about parenting techniques
Helping you address educational problems and childcare issues
How Are Parent Coaching Services Offered?
Some coaches will meet parents at their office or in the community, while others will come to your home. Some parenting coaches even offer services via video conference, email, or phone. You'll need to determine which service type works best for you. Some parents like having a coach to contact in the evenings while others prefer to meet face-to-face.
How Much Does It Cost to Hire a Parenting Coach?
Fees for parenting consultants can vary by the area you live in and individual coaching practices. You should know that parental coaching is not covered by health insurance unless your child has a diagnosable developmental or mental health disorder. If you think your child qualifies, talk to your insurance company, your child's pediatrician, or your doctor.
What Qualities Does a Parenting Coach Have?
Good coaches will make you feel comfortable when talking about parenting issues. You'll need an honest and open relationship to reach your goals. If you need help and support while raising your children during difficult times, Seeking Therapy Counseling Services is here for you. We have years of training and experience with both therapy and parental consultations and are here to assist you in improving your family life. Call us today at 619-646-8283 or contact us online to ask any questions you may have and set up your first session.
Request Free 10 min Phone Consultation