What is Life Coaching and How Does it Differ From Therapy or Counseling?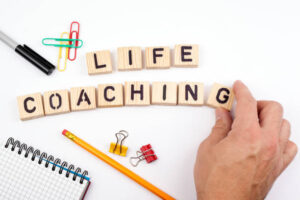 Life coaching is a professional service that helps individuals to set and achieve personal and professional goals. As a life coach, we typically work with clients on specific areas of their lives, such as career development, relationships, personal growth, and self-improvement.
Life coaching differs from therapy or counseling in a few key ways. While therapy and counseling focus on addressing psychological or emotional issues and helping individuals to heal from past traumas or challenges, our life coaching services focus on helping individuals to achieve their goals and make positive changes in their lives. Our Life coaching and counseling services are purposefully separated and thus two distinct services. Life coaches do not provide mental health treatment or diagnose mental health conditions.
Additionally, therapy and counseling are typically conducted by licensed mental health professionals who have received specialized training in psychological interventions and techniques, whereas life coaches may come from a variety of backgrounds and may have varying levels of training and expertise.
Overall, the focus of life coaching is on helping individuals to move forward and make positive changes in their lives, while the focus of therapy and counseling is on addressing psychological or emotional issues and providing support and healing.
What To Expect From Life Coaching?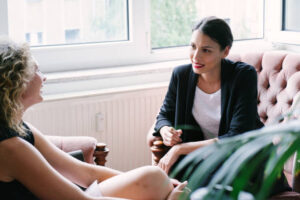 Life coaching can help you to become more self aware and to understand what motivates you, enabling you to make better decisions in the future. It is a process of self discovery and so it can be uncomfortable and challenging at times as you explore and come to terms with sometimes difficult truths.
You will be asked to take responsibility for your life, to look at yourself honestly and to be willing to take action to move forward.
Your coach will provide guidance and support and will help to keep you on track, challenging you to identify the steps you need to take and to stay focused on your goals. They will also help to keep you accountable to your commitments and to celebrate successes along the way.
Life coaching can help you to become more resilient, to develop greater self acceptance, to know yourself better and to make more informed decisions. It can help you to understand what you want out of life and to give you the tools to achieve those goals.
A life coach can help you to identify the areas of your life you'd like to change and to develop the confidence to make it happen. They can help you to establish a plan and support you in sticking to it, helping you to take the necessary steps to move forward and to achieve the life you want.
Coaches at Seeking Therapy Counseling Services can help you with:
Setting and achieving personal goals
Improving self-confidence and self-esteem
Overcoming obstacles and challenges
Effective communication and relationship building
Time management and organization
Managing stress and emotions
Developing a positive mindset
Building a healthy work-life balance
Identifying and changing negative thought patterns
Finding one's purpose and passion in life
What Are the Benefits of Life Coaching?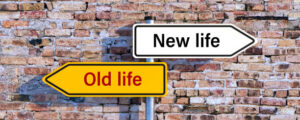 The benefit of life coaching is that you get to work with someone who is focused on you and your goals, helping to motivate and inspire you to reach them. Coaching can help to provide clarity, reduce stress and give you greater confidence to make those difficult decisions. Ultimately life coaching is about helping you to become the best version of yourself and to reach your potential.
Request Free 10 min Phone Consultation